Local Roof Replacement Experts: Transforming Austin's Skylines
Your roof plays a crucial role in protecting your home from the elements, and when it's time for a replacement, you need a roofing company you can trust. If you're in the Austin area and searching for "roof replacement near me," look no further than A&W Roofing. As a GAF Master Elite certified company, we bring unmatched expertise and quality to every roofing project we undertake
Why Choose A&W for Roof Replacements in Austin
When it comes to roof replacement, you want to ensure that you're working with professionals who are not only skilled but also have a reputation for excellence. A&W Roofing checks all the boxes. As a GAF Master Elite roofer, we are recognized across the city of Austin for our commitment to superior craftsmanship, reliability, and ongoing training.
Expertise and Experience
Our team of experienced professionals has years of hands-on experience providing roof replacements in Austin and nearby cities. We understand the unique challenges the Austin climate can pose to your roof – from the extreme summer heat to unexpected hail storms. We'll make sure your roof is set up for success, and that you're informed on what to do after a major storm.
Quality Materials
A&W Roofing is proud to offer top-notch materials for all our roof replacement projects. As a GAF Master Elite certified company, we have access to GAF's high-quality roofing products. These materials are designed to withstand the toughest weather conditions while maintaining their beauty and functionality. When you choose us for your roof replacement, you're choosing the best materials for your investment.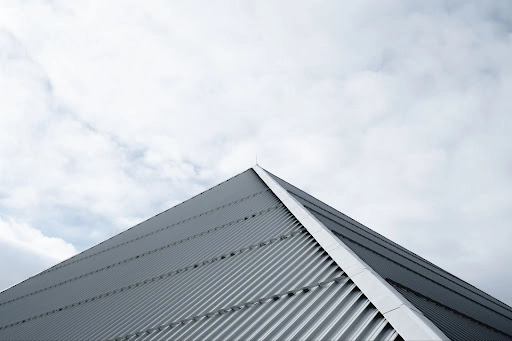 We Have Local Roofing Knowledge 
Born and raised in Georgetown, A&W Roofing is happy to provide excellent services to the Greater Austin area. Being based in Austin, we have a deep understanding of the local climate, building codes, and architectural styles (especially for historical roofing in Georgetown). This local knowledge allows us to tailor our roof replacement solutions to meet the specific needs of your property. We don't believe in one-size-fits-all solutions; instead, we take the time to assess your roof's unique requirements and provide recommendations that make sense for your situation.
We offer superior roof replacements in Austin and surrounding areas. View a full list of our service are below: 
How to Know Your Roof Needs to Be Replaced
While scheduling regular roof inspections and maintenance visits can help to catch issues early, there are some unmistakable signs that your roof might be due for a replacement. As a homeowner in the Greater Austin area, paying attention to these signs can save you from more extensive damage down the road. Here are a few indicators you may need a full roof replacement:
Age of the Roof
Most roofs have a lifespan of about 20-25 years. If your roof is approaching or has surpassed this age, it's wise to start considering a replacement even if there are no apparent problems. Regular analysis of your roof's condition can help you address issues before they turn into sudden leaks or structural problems.
Damaged or Missing Shingles
If you notice missing, cracked, or curling shingles, this is a sign your roof integrity is at risk. Overtime, shingles can lose their protective granules which may show up as bald spots on your shingles, or as granule accumulation in your gutters.
Shingles protect your roof from water and UV rays so if you notice widespread shingle damage or a missing shingles, your roof will need repairs at the least.
Leaks and Water Damage
Whether there is water visibly dripping from your ceiling, or you notice water stains, peeling paint, or mold growth, leaks or water damage are a sign that your roof is damaged. Not only can signs of water damage be nerve wracking, but these issues can lead to larger problems over time. Weakened structural components health hazards due to mold are only a few problems that can escalate if the damage is left untreated.
Increase Energy Bills
If you've noticed a sudden increase in your energy bills, it could be due to a poorly insulated or damaged roof. An inefficient roof allows heat to escape in the winter and enter in the summer, causing your HVAC system to work harder. Investing in a new roof can lead to long-term energy savings.
The Roof Replacement Process
At A&W Roofing, we believe in a transparent and efficient roof replacement process that minimizes disruptions to your daily life. Here's what you can expect when you choose us for your roof replacement:
Initial Consultation

: We'll start with a thorough assessment of your existing roof's condition. Our experts will provide you with a detailed overview of the replacement process and answer any questions you may have.

Material Selection

: Based on your preferences and budget, we'll guide you through the selection of roofing materials. Whether you prefer the classic look of asphalt shingles or the durability of metal roofing, we have options to suit every taste.

Scheduling

: We understand the importance of a timely project completion. Once all the details are ironed out, we'll work with you to set a convenient start date for the replacement.

Installation

: Our skilled roofing team will execute the replacement with precision and care. We follow industry best practices to ensure the highest quality workmanship and attention to detail.

Final Inspection

: After the replacement is complete, we conduct a thorough inspection to make sure everything is up to our standards. We don't consider the project finished until you're fully satisfied with the results.
Count on A&W for Roof Replacement in Austin
As a family-owned, local roofing company, A&W Roofing is dedicated to taking care of our community through excellent roof replacement services. We have established a level of trust with the homeowners in Georgetown and Greater Austin. To us, you're more than just a customer – when you choose A&W Roofing, we'll treat you like our neighbor. Looking for the most trusted roof replacements in Austin? Look no further.
Reach out today for a free estimate on your next roofing project!