Everything You Need to Know About GAF Certified Roofing Contractors
When it comes to owning a home or a business, one of the most important elements is having a quality roof. You need to ensure that your property is well-protected by a reliable structure, free from holes and cracks, and able to withstand all types of weather conditions.
If you're looking for a quality contracting job on your roof, choosing to go with GAF Master Elite Roofing Contractors is one of the best decisions you can make. GAF is a leading brand name in the North American roofing industry, providing a wide range of products for roofing companies to help them get the most out of their roofing projects. 
Why GAF Certified Roofing Contractors are the Best Choice
What does it mean to be certified as a GAF Master Elite Roofing Contractor? Being GAF certified means that your roofing contractor is part of a nationwide network and receives education and business insights. By becoming GAF certified, roofing contractors gain access to factory-certified warranties – this guarantees that any repair or replacement work done will stand up against nature's most brutal hazards. To become a GAF Master Elite contractor, there are specific requirements that must be met in order to attain certification.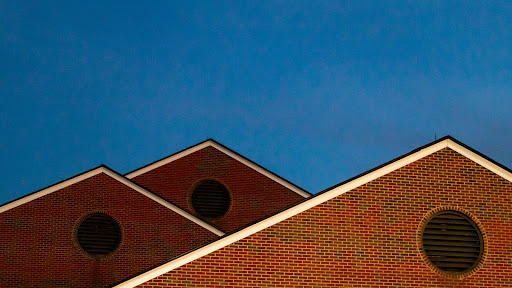 Different Certifications for Roofing Contractors
First and foremost, it's important to understand the caliber of a GAF Master Elite Certification. In total, there are three different levels of GAF certification. Each level is dependent on the roofing contractors experience, success, and licensing. From a customer's perspective, Master Elite roofing contractors offer the most value.
Authorized Contractor
Any contractor with this first-level certification is eligible to offer all GAF products, as well as access to the System Plus Limited Warranty that provides a full 100% material defect coverage on the whole roofing system for a 50-year period, acting as a great protection for your investment.
Certified Contractor
Reaching Certified status is only available through licensed contractors and holds the commitment of ongoing professional training and familiarizing oneself with new skills and services. It also has the requirement of a current Better Business Bureau rating verified by GAF.
Master Elite Contractor
The highest tier, Master Elite Certification, is given to a mere 3% of all roofing contractors. With a Master Elite Roofing Contractor, you'll get everything Authorized and Certified installers offer, plus adequate insurance coverage and exclusive access to the Golden Pledge® Limited Warranty.
The Golden Pledge® Limited Warranty provides roofing clients 25-year workmanship coverage with 40-point problem prevention inspection when completing the roof replacement. This means absolute assurance that you will receive flawless workmanship backed up by GAF should your installer cease trading within the next two and a half decades.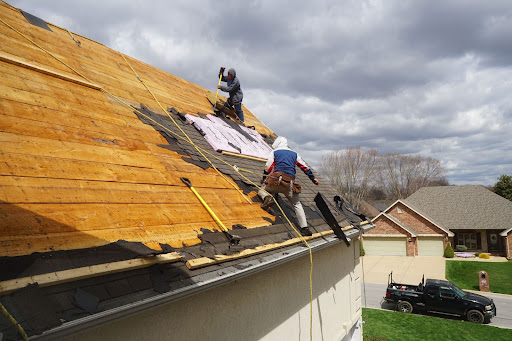 What it Takes to Become GAF Master Elite Roofing Contractor
1. Being Licensed & Insured
In order to become recognized, roofing contractors must first have the proper insurance and operating license. This protects their customers from any potential legal problems. Master Elite roofing contractors will offer attractive warranties on their work and materials that cover any material defects.
2. Having Years of Experience
Seeking a GAF Master Elite Certification won't happen overnight. In fact, it requires a minimum of seven years of experience as a roofing contractor. At A&W Roofing, we have over 15 years of experience in roof repair, replacement, and installation, proving long-term success as the community's trusted roofing contractors.
3. Maintaining a Local Satisfaction Rating
In order to become Master Elite Certified, GAF requires all its candidates to have a 99% local satisfaction rating. At A&W Roofing, this goes beyond just doing the job well. We strive to treat every customer like we would our neighbor – doing everything we can to ensure their comfort, safety, and satisfaction at every step of the way. 
4. Commitment to Ongoing Training
Lastly, all roofers in the company must be willing to do ongoing training to ensure they stay up to date with industry changes, and that each member remains skillful in their trade. At A&W Roofing, our commitment to ongoing training is as strong as our commitment to our community. In order to treat each customer the best we can, we stay trained and up to date on all industry standards.
Make A&W Your Trusted Roofing Contractors
At the end of the day, opting into hiring experts who have been exceptionally trained using safe installations means that you don't need to worry about taking risks alone.
At A&W Roofing, we are certified as GAF Master Elite Contractors and have over 15 years of experience in the industry as well as an excellent local satisfaction rating of 99%. Because of our expertise, commitment to industry standards, and customer service, we are able to offer the most comprehensive roofing protection available with the GAF Golden Pledge® Limited Warranty. 
We work hard to ensure each of our customers receives the quality care they deserve. If you're looking for a trusted roofing contractor for your home or business, A&W Roofing is your top choice.